Membership
Membership in the Association of Bodynamic Psychology is primarily for current students and past graduates of the Bodynamic system. Anyone can join, however it is recommended to have six years of work experience in the care system or an equivalent academic degree. Researchers who are interested in somatic psychology are encouraged to join.
Benefits of Membership:
Access to participate in a series of live and exclusive interviews with leaders in the field of Somatic Psychology
Access to Online Monthly Community networking and support meetings over Zoom
Able to participate in Annual General Meetings
Able to join and start committees
Interact with other skilled practitioners and trainers
Access to Community Forum
Community Forum
Upon registration as a member you will gain immediate access to our community forum. This is a place where all members can network, collaborate, share information, ask for support and more. It is a way for people to stay connected after training and meet old graduates and new students. You can see what community projects people are involved in and choose to join one of our committees if you wish.
The Bodynamic system is constantly evolving and we seek your support in it's growth process. Experiences and insights you wish to share are valuable and can benefit us all.
The forum is another way you can stay up to date on the latest insights and research findings and how they impact the field. Members share research articles, journals, documentaries and book reviews.
The forum also facilitates ongoing research and journal publishing efforts and is a place where researchers can collaborate and support each other on projects.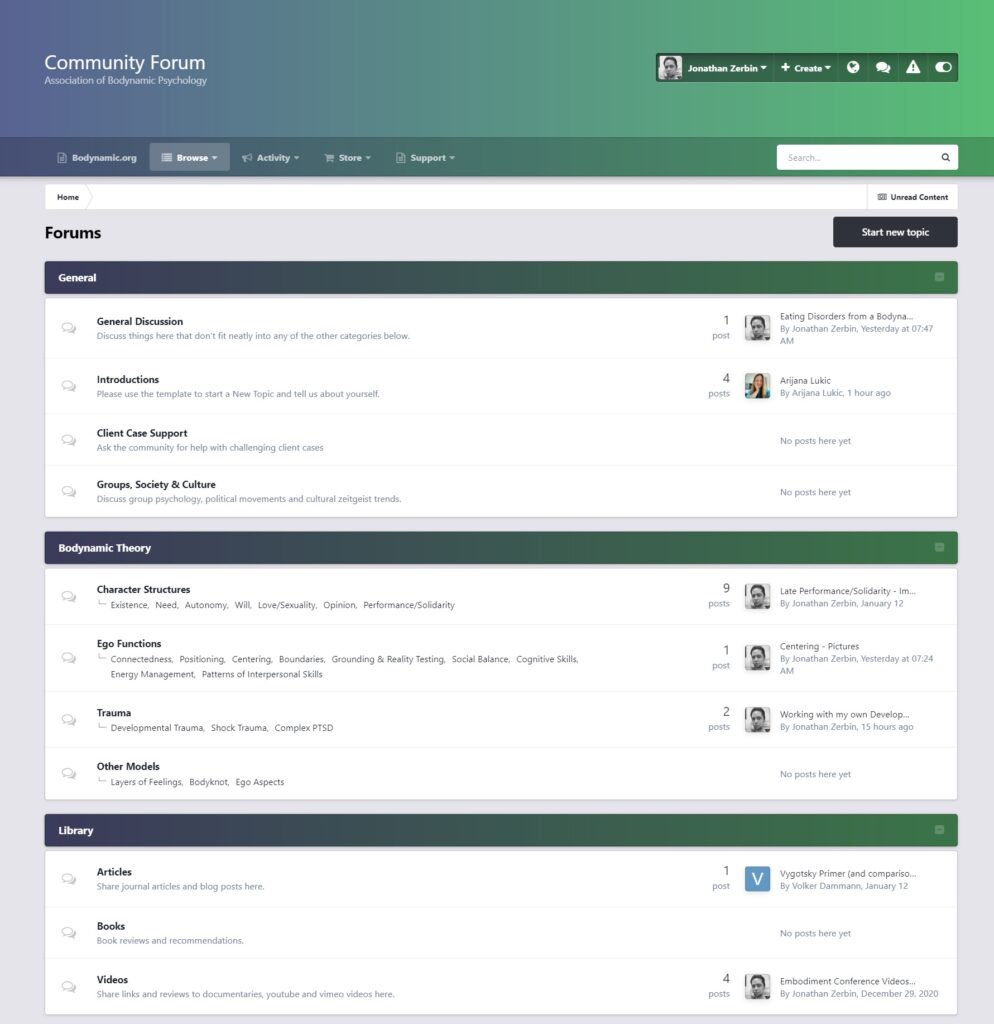 To Contribute is to Belong!
Contribute to the community knowledge base by sharing:
Class Notes
Exercise Ideas
Teaching Feedback and Ideas
Inspirations
Experiences
Insights
Forum Benefits:
Stay connected to class mates after training finishes
Discover & connect with people from past & future training groups in your local area
Get Feedback on ideas by creating polls
Private sub-forum for your training cohort
Make new friends across the world
Be a part of the largest Somatic Developmental Psychology community in the world!