The Association of Bodynamic Psychology (ABP) is a global community of individuals interested in developing and promoting the

Bodynamic system

of Somatic Developmental Psychology. The ABP aims to promote quality of life, well-being and human rights using body psychology and conflict resolution.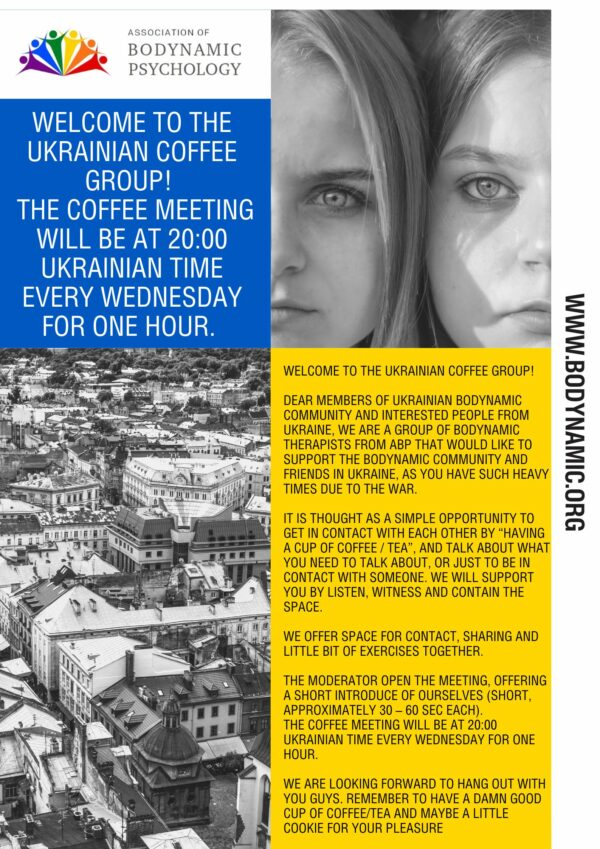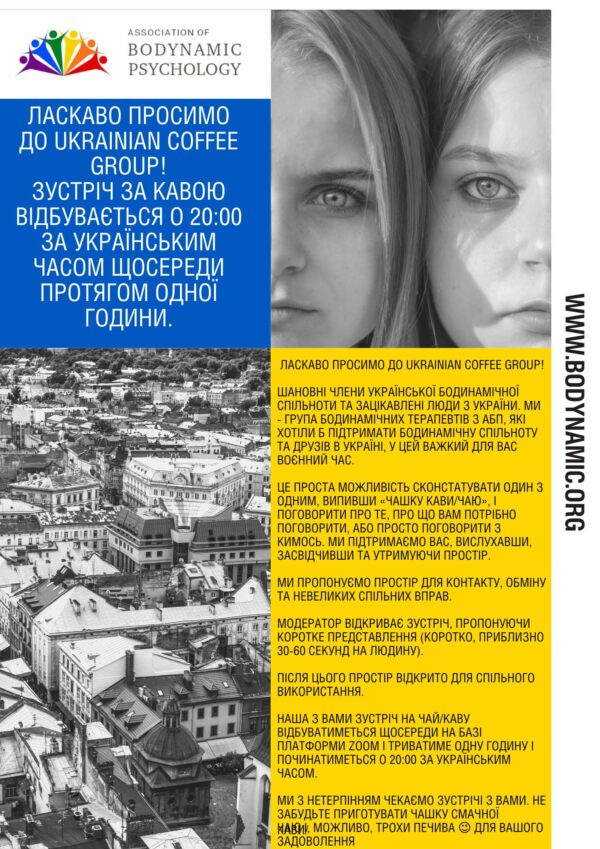 Topic: Ukrainian Coffee Group Meeting – Zoom Meeting von Leidulv Risstad
Time: This is a recurring meeting Meet anytime
Join Zoom Meeting
https://us02web.zoom.us/j/89550041206?pwd=NXRxYnBRTjZENk5Wb1I5Y2ppY0tGdz09
Meeting ID: 895 5004 1206
Passcode: 696679
ABP (Association Bodynamic Psychology) group for supporting Ukrainian people. 
We are a group of Bodynamic therapists who want to give space, listen and support our Ukrainian colleagues and friends.
We open this virtual space every week on Wednesday, where we are having a coffee, tea or water together. We share, we listen, we meet and connect. 
A little orientation for the meeting:
We 

start at 20:00

 o´clock Ukrainian time, every Wednesday
We start with a little welcome and body exercise, to awaken our bodies. 
The team make short introduction, 
And then the space for sharing is open 

until 20:50

, we close the space with another body exercise and saying goodbye 

at 21:00

. 
If you miss the start, it doesn't matter, you can join when it is possible for you.
Priority for sharing given to Ukrainians. 
Other nationalities are here to listen, contain, support and witness. 
We are looking forward to meet you.
Ми — група бодинамічних терапевтів, які хочуть дати простір, вислухати та підтримати наших українських колег та друзів.
Ми відкриваємо цей віртуальний простір щотижня в середу, разом п'ємо каву, чай чи воду. Ми ділимося, ми слухаємо, ми зустрічаємося та спілкуємося.
Коротка орієнтація на зустріч:
Починаємо о 20:00 за українським часом.
Ми починаємо з невеликого вітання та фізичних вправ, щоб пробудити наше тіло.
Команда робить короткий вступ, і далі простір для шерінгу відкритий до 20:50, закриваємо простір черговою вправою для тіла та прощаємось о 21:00.
До наступного разу.
Якщо ви запізнилися, це не страшно, ви можете приєднатися, коли це буде для вас можливо.
Пріоритет для шенингу надається українцям.
Інші національності тут, щоб слухати, створювати контейнер, підтримувати та свідчити.
Ми з нетерпінням чекаємо зустрічі з вами
The Association of Bodynamic Psychology has created an

Emergency Ukraine Support Committee

to support Ukrainian people caught in the current conflict.
All members interested in supporting the cause are invited to our next meeting on November 17, 2022 18:00 Copenhagen time. Zoom link is available on our community forum, and an email will be sent out to all members as well.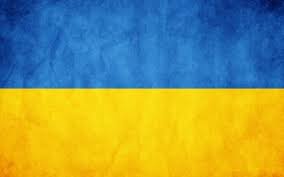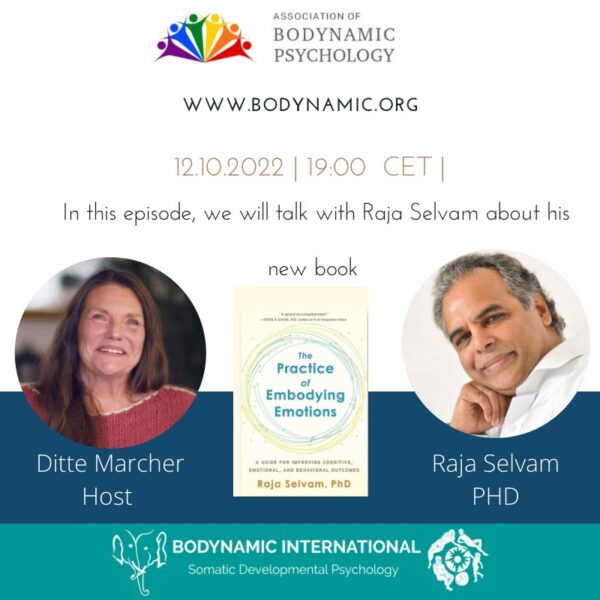 These interviews will be a free event for ABP members accessible via our online community forum.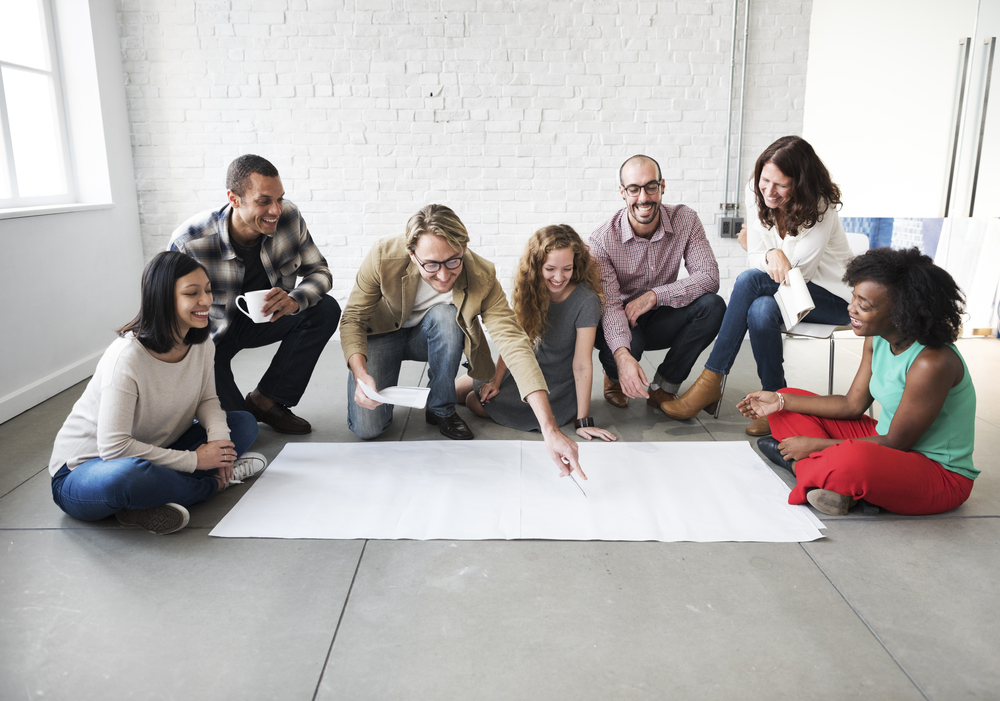 The Association of Bodynamic Psychology organizes itself primarily through Committees. Committees are work groups where certain goals are set and objectives are met. They are formed by a group of individuals passionate about a particular subject area. All members of ABP can apply to be a member of any committee.
The Association of Bodynamic Psychology aims to put on a conference every two years.
The inaugural conference is planned to happen in Lisbon, Portugal within the next 2 years. Please check back for updates.